Hello.
I'm new at this arduino business so please bear with me. I built the protoshield but for the life of me can't seem to figure out how to use the S1 button included in the protoshield.
In this image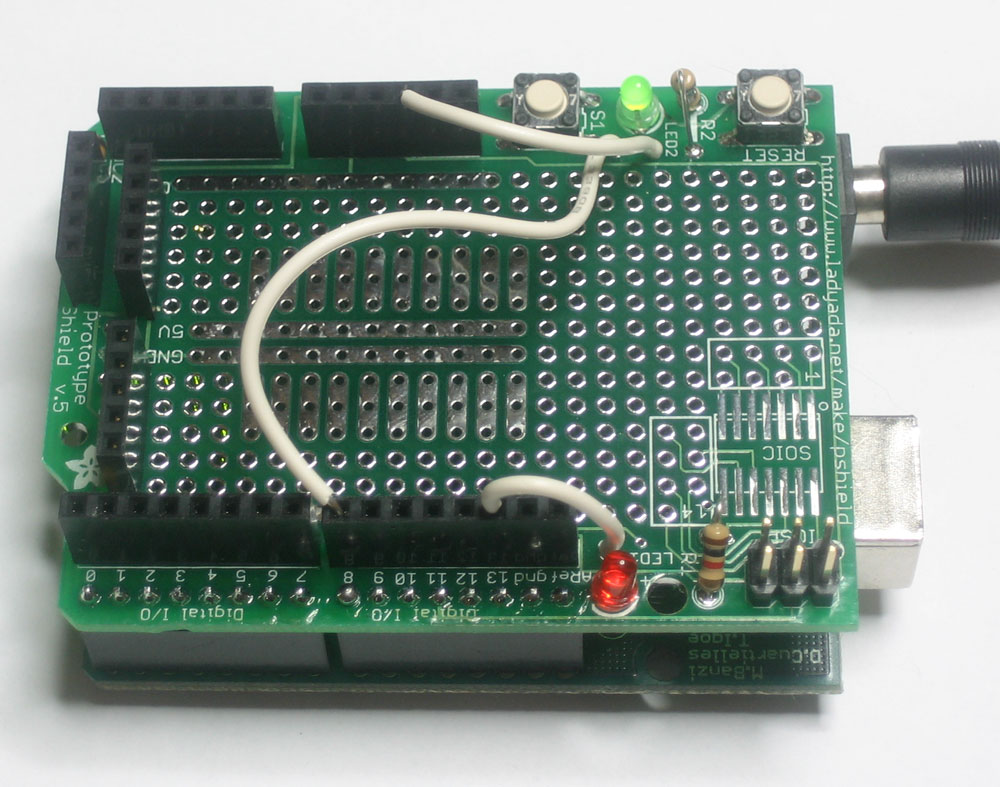 the S1 button is connected to an digital input/output of the arduino. According to the schematics
S1 is connected to the ground. So when the button is pressed I read GND, when it's not the value is seems to vary.
I'm trying to use the button to light up a led but the normal circuits I find in the net are not like this. Can anybody shed some light on this?
Thanks.