I'm having trouble with my Minipov3
I put it together and turned it on. I get the pre-progarm of the LEDs coming on in a row one at the time.
I'm using Windows XP home and only have one com port, com1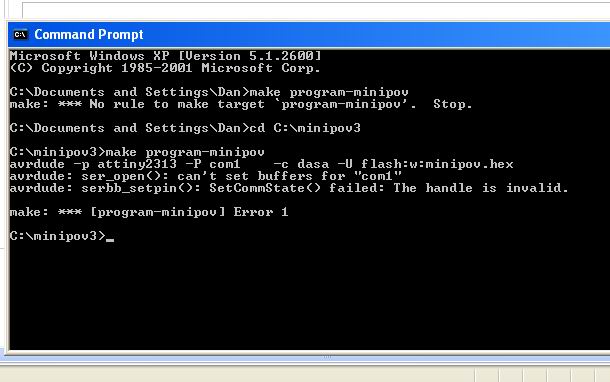 Can someone tell me what I'm doing wrong?
Tim