The FTDI Friend is more versatile than the FTDI TTL-232R cable, but I wanted something that could do even more. Sometimes 4 UART signals just isn't enough. So I took the FTDI Friend design and added the features I needed. All 8 UART signals and 2 CBUS signals are available on a 2x6 connector. There is also a power LED. Edge and thru-hole pads allow for a variety of connection options. Routing the board was a challenge because all the via had to be clear of the pads on the back and all the silk text.
The front of the board has a power LED and the six pin serial connection has been duplicated on rectangular pads.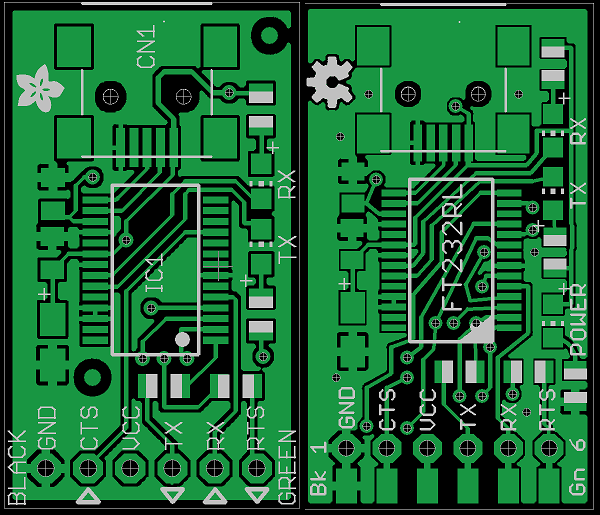 The back now has a CD option for pin 6, and pin 2 is now also configurable. Six rectangular pads provide access to CD, RI, DSR, DTR, CBUS2 and CBUS3.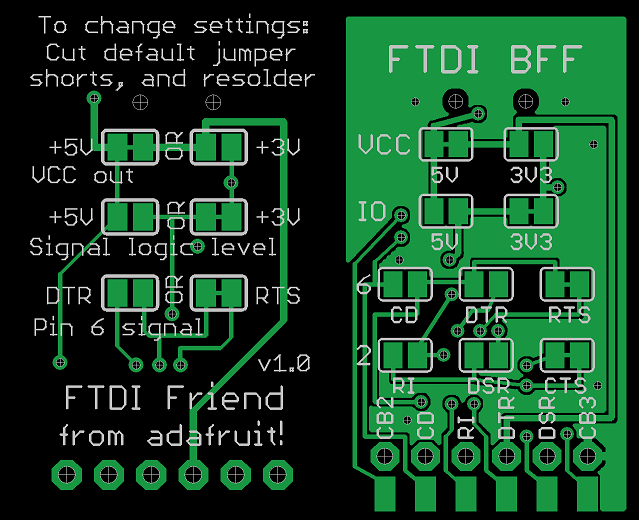 The board with a 6 pin header socket. (Some minor PCB changes have been made to what is shown in the following pictures.)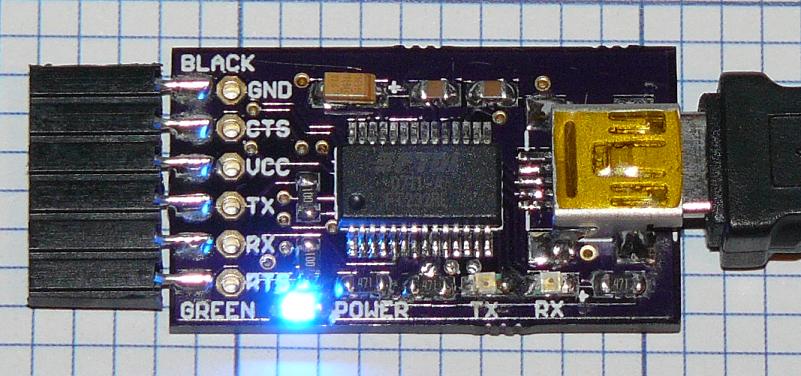 An additional 6 pin header socket added to the bottom provides all serial signals in a 2x6 configuration. A right angle header pin uses the thru-hole mounting. An extension cable can be used without an adapter.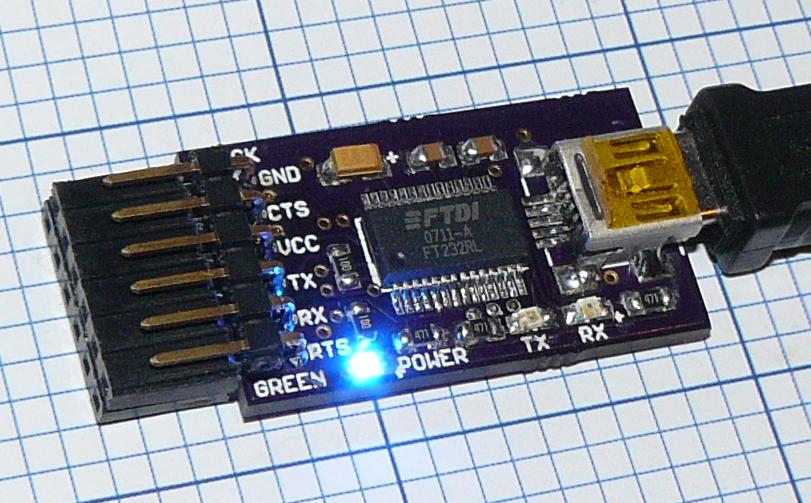 EAGLE files