Hey all, I know, first post, etc. :D
Anyway, I got bored in class a couple days ago and decided to make this tiny version of the open source TV-B-Gone... It measures about 1.75 x 2 inches... so it's pretty damn (excuse my french) small. It's based on the v1.1 schematics so all you should have to do is load up the firmware and go! It uses tiny surface mount components and a surface mount microcontroller. The only things through hole are the LEDs, the button (I was too lazy to make a surface mount footprint for the button) and the power connector.
Everything is the same as in the other schematic, values, etc. everything should work just fine :) I tried keeping everything on the top layer so some funky routing was in order, but that is easily cleaned up with a single VIA. Let me know if that's better for you all and i'll throw that in, or feel free to do so yourself!
Instead of having a programming header I went ahead and just left solder pads. This way, they don't take up that much space and are cheaper tha buying a connector that you'll only use once.
Enjoy!!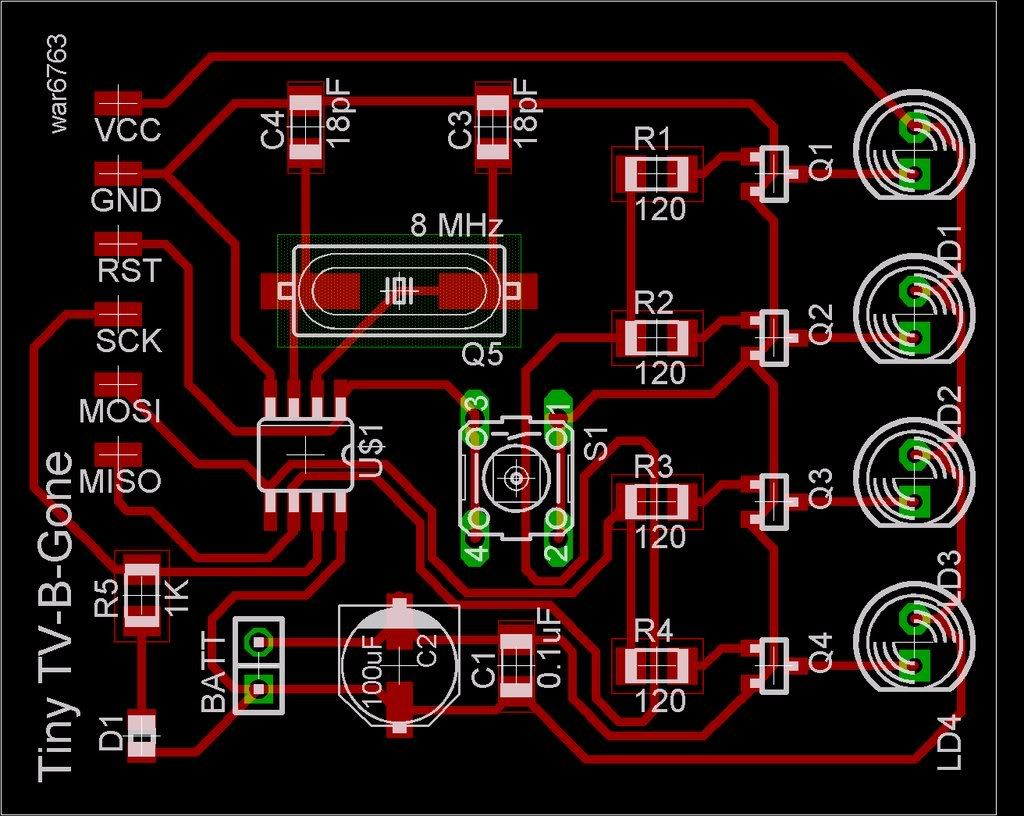 Remember, this thing is TINY!
*edit*
I should probably paste in a download link, no?
http://www.badongo.com/file/5540798