Hello,
I'v been trolling the forums for about a week and i build my first tv-b-gone succesfully!
after reading things and thinking of a way to case my tv-b-gone, i came up with putting it in an old cell phone.
I decided to put a longer LED light on there to reach the cell case, a different switch, and a pack for 2-AAA batteries.
The top is still a little awkward i think i'll just get some electrical tape, and i need double stick tape and super glue to make final adjustments but for it being 12:48am, i think it's pretty good. The leds are also in the bottom, which is also a little wierd, but i'm more worried about it getting squished in my pocket than me being caught using it.
and now on to pictures:
and here are the pictures: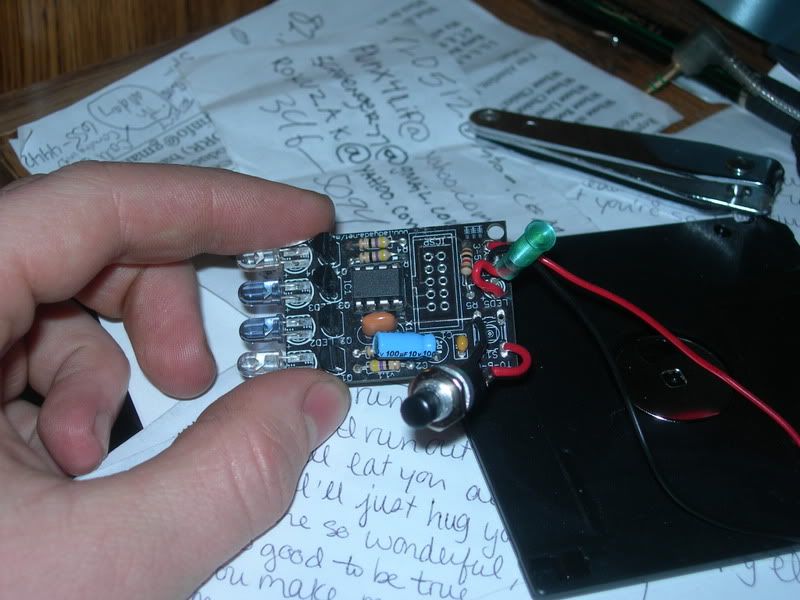 can you hear me now?