There have been some questions about how to directly connect a Kill A Watt to an Arduino or computer. It is unsafe to make a direct connection due to the ungrounded power supply used by the KAW. One solution is to use an optoisolator to provide a safe serial interface. The circuit is very simple...

Built by soldering components to an 18 pin DIP socket...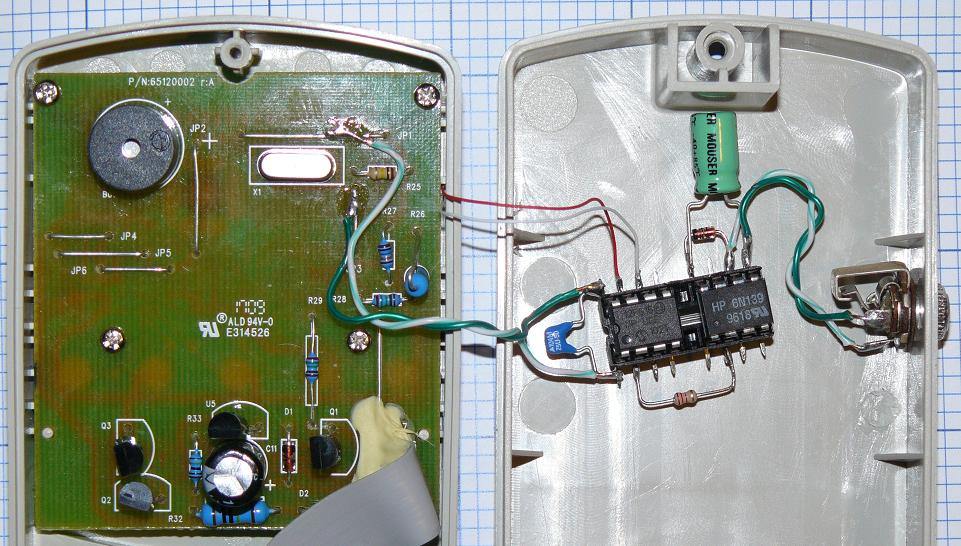 There is no need to modify the power supply of the KAW because average current draw is less than 1 milliamp. It sends one char per AC cycle to minimize drain on the power supply.
The protocol is the same as the Tweet A Watt so existing TAW software can be used.
I'll post more details this weekend when I have more time.