I'm trying to sell my 1st PCB through batchpcb.com (not yet a kit and for very little profit):
http://batchpcb.com/index.php/Products/47438
Design files for Eagle (I chose GPL v3 as a license):
http://www.trimux.com
Components (directly from Mouser):
http://www.mouser.com/ProjectManager/Pr ... 38f4dfdfd8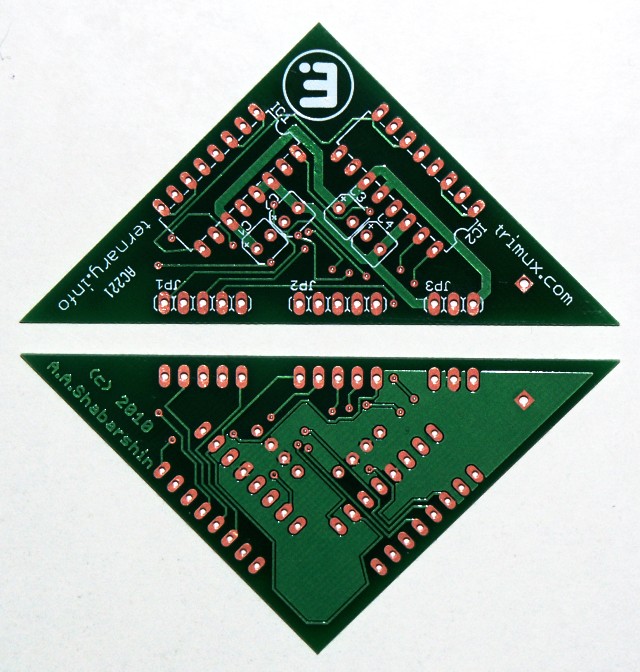 This board is a dual ternary multiplexer/demultiplexer - building block for any ternary device (potentially even ternary computer)!
Currently I'm working on software (also GPLv3) that generates ternary schematics based on ternary true tables
Will it be interesting for geeks? Any suggestions?...