Hello,
I am having problems with my Wave Shield I hope someone can help me with. When I run the CardInfo example I get the following error message:
Code: Select all | TOGGLE FULL SIZE

Initializing SD card...initialization failed. Things to check:
* is a card is inserted?
* Is your wiring correct?
* did you change the chipSelect pin to match your shield or module?
I've tested the board with 2 different SD cards so I don't think that is the problem. Both cards are formatted using the SD Formatter recommended on the
http://ladyada.net
. I've attached front and back images of my board.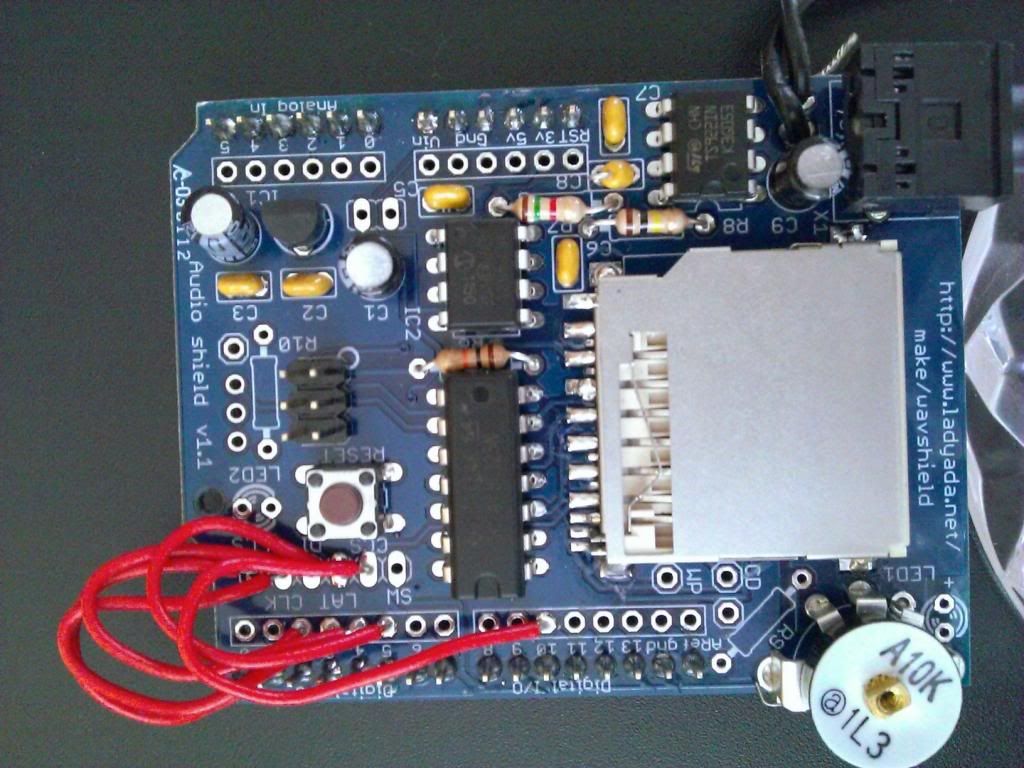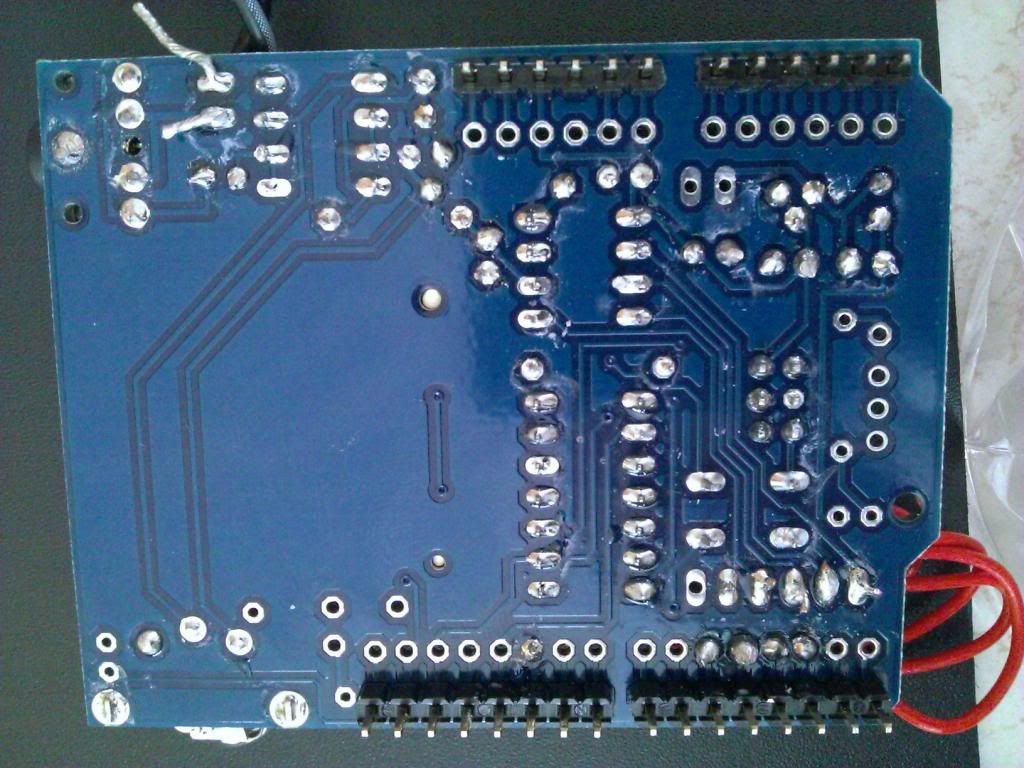 Anyone have any ideas where I might be going wrong? Any help much appreciated.