Hi ! I'm currently playing with the NeoMatrix library and i'm searching for an info about irrégular layout of matrices.
In my next project, i want to do a hexagonal layout of 19 leds placed like this (numbers dont care, it's from google images):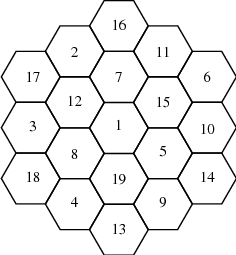 How could i represent this in the remap function ? Is there a better method to animate this layout ?
Thx a lot !