Hello everyone!
As part of an internship project, I have to use a MAX31856 module from adafruit. This module is a CAN amplifier
which has the ability to read any type of thermocouple.
To begin I try to perform this operation on a thermocouple. However, I am not a regular user of the
raspberry Pi.
I own the model Raspberry Pi 4+.
I followed the following tutorial
https://cdn-learn.adafruit.com/download ... lifier.pdf
by doing the steps on the raspberry part.
So I did download the latest version of the bundle. I then recovered the necessary modules either:
adafruit_max31856.mpy
adafruit_bus_device
I transferred both of those files to /lib.
And on the balance sheet when I run the simple.py test I get 0.0 as you can see on the first figure.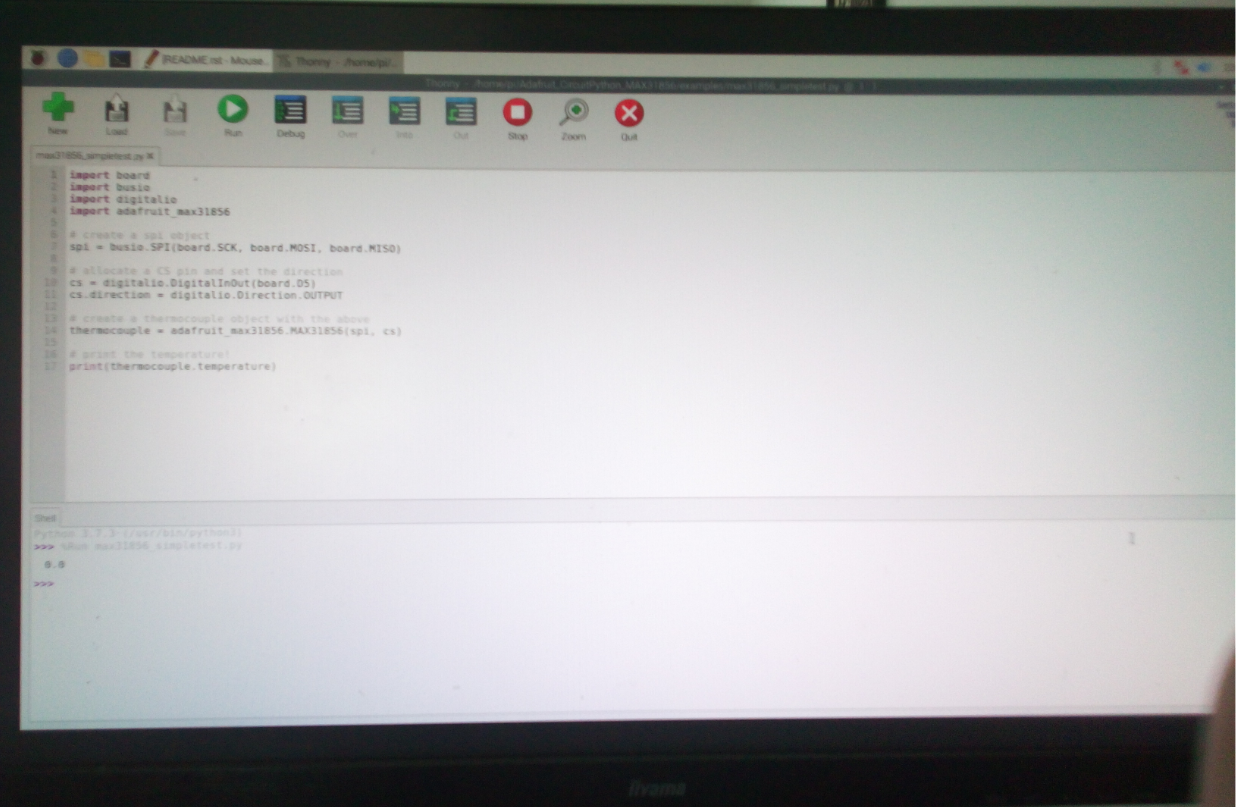 Then I run a defect detection program given in the downloaded library and I get the second picture.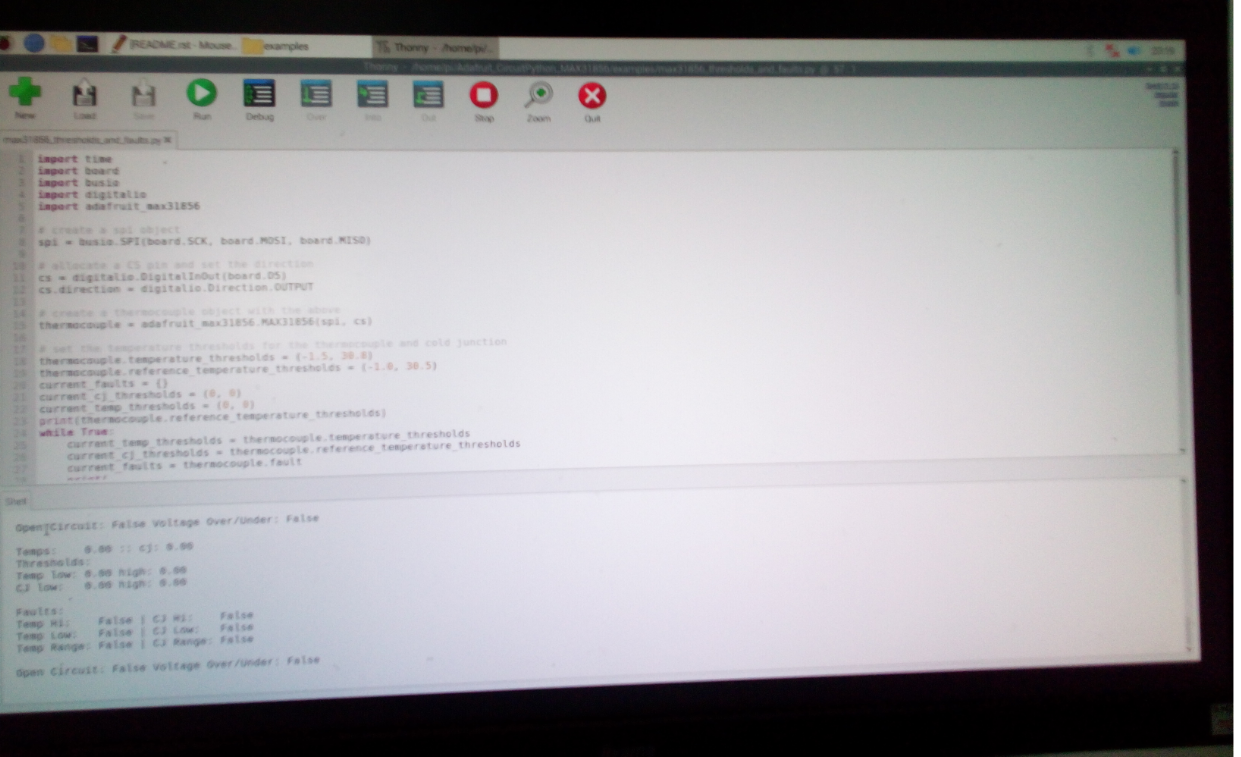 Finally I checked the connections several times, I bought a new part thinking that maybe I had made a short circuit but still nothing.
Thank you for your help!