My
project
needs to be able to detect loud noises, so I've been using Adafruit's electret microphone hooked up to a Feather M0 WiFI sampling at 10kHz. It tries to detect anomalies by looking to deviations of a few tenths of a volt. The background variation when quiet is typically 8-10mV, but when I clap near the microphone, I get about +/- 1.5V. I actually do this using integer math to make it faster. The ADC is set to 12bits full scale (4095 max), and that should correspond to about 0.8mV per tick.
It's properly triggering on loud claps like so: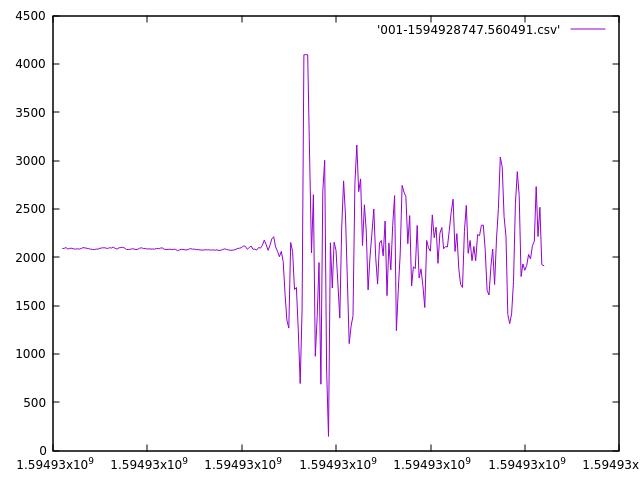 But it's also registering a lot of stuff when I don't perceive any significant or sudden sounds:
and I can't figure out what is causing that drop of several tenths of a volt for about 0.5-1 ms (the whole curve is about 50 ms). It happens a LOT (every second or two, including when there's nobody in the room). I'm trying to figure out if my circuit is electrically noisy, or if I'm picking up real sounds I'm not perceiving.
What I've noticed, these phantom triggers are always voltage dips, never spikes, and they're always accompanied by slight rise in the average voltage that tapers off afterward.