Hi,
A bunch of us at the large format photography forum are working on a DIY film scanner. Right now, there's a big gap in quality and price between consumer film scanners, such as an Epson V700, and pro scanner, such as drum scanners (e.g. Aztek Premier) and pro flatbed (e.g. Screen Cezanne). In addition, pro scanners are getting dificult to keep running, as they often rely on old computer systems, and repairing the scanners is very expensive. As a result, some of us film enthusiasts are working on a film scanner, ideally one that can be scaled to various sizes, will give higher quality than a consumer flatbed, will be easy to build, and won't be too expensive. Our idea is to use a dslr with a macro lens to take many pictures of one frame of a negative. We'll then use software to combine the images.
Here's a picture of one of our prototypes: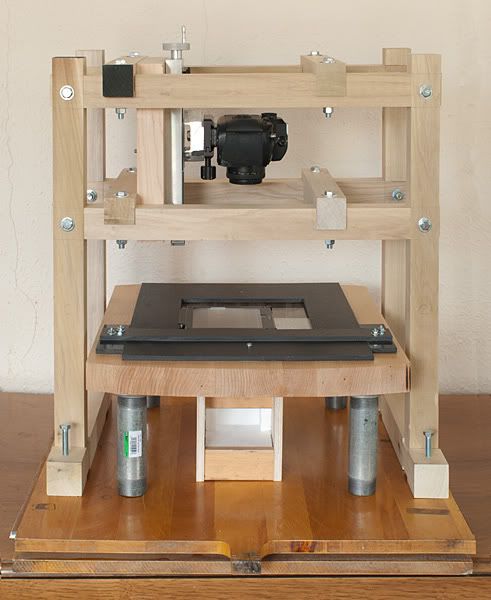 So far, our results have been pretty promising, although moving the negative to each position gets a little tedious. For example, using a macro lens at 1:1 with a DX camera requires 25 exposures to cover a 6x7cm negative.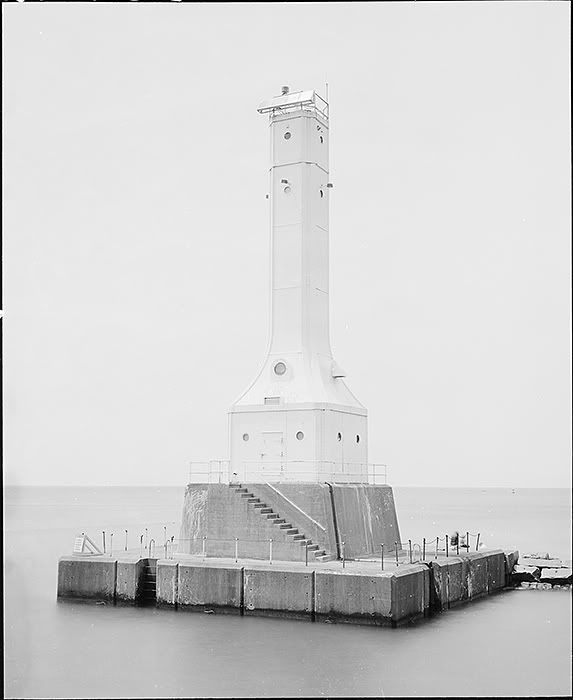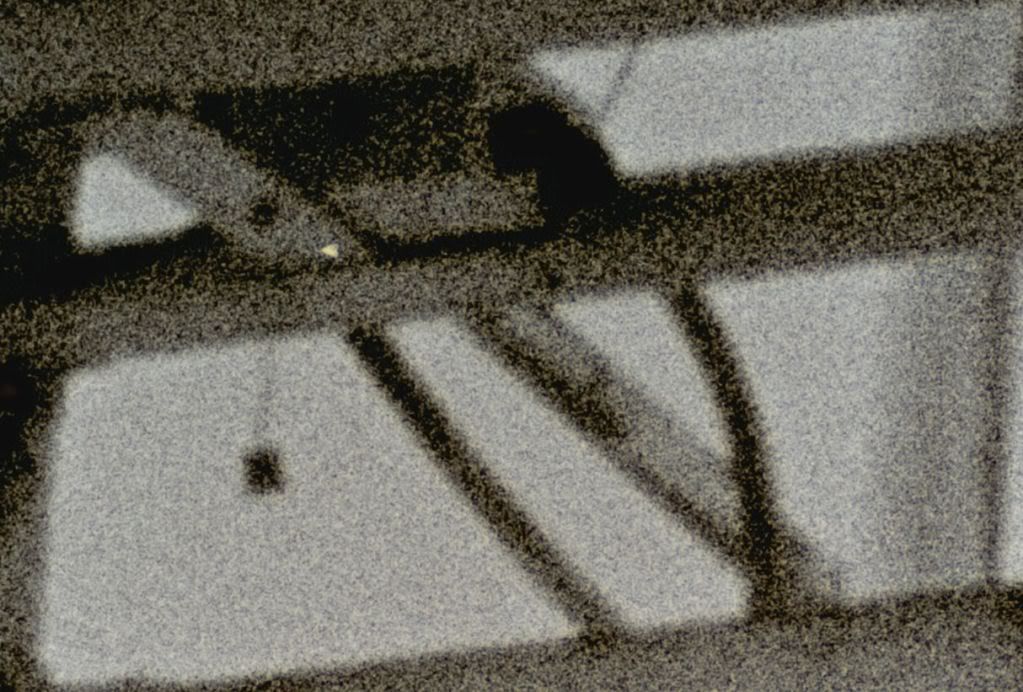 Well, that's not so bad, but doing the same thing on a 4x5" or 8x10" negative would get a little old. Because of this, we'd like to automate the negative movement and picture taking process.
More specifically, we'd like to be able to control the system from a computer. Ideally, we would specify the negative size, and the system would automatically position the film, take an exposure, re-position the film...
To accomplish this, we're thinking of making a diy x-y stage using lead screws and stepper motors. The system would need to move a 6" (or so) 1/4" thick square of acrylic which the negative would be mounted on. Each step would require movement of between 5 and 15mm, depending on orientation of the negative and magnification.
To control this, we're considering using an arduino with a motor shield.
Would your starter pack for arduino, 2 stepper motors (200steps/rv, 12v 350ma), and one of your motor shields be a good place to start?