Simple for you, yet complex for myself.
I had another thread but it got too wordy and convoluted.
I want to make a soundboard for 30 sounds using 30 different physical buttons. What would be the best way to do this? I'd love to use one of the new FX boards that play 10 sounds on each one. If there's a way to join three and have a single power source and speaker, that'd be ideal. The 30 sounds are currently MP3s, less than a minute each and take up less than 12MB.
Here are some preliminary pics of the project so far: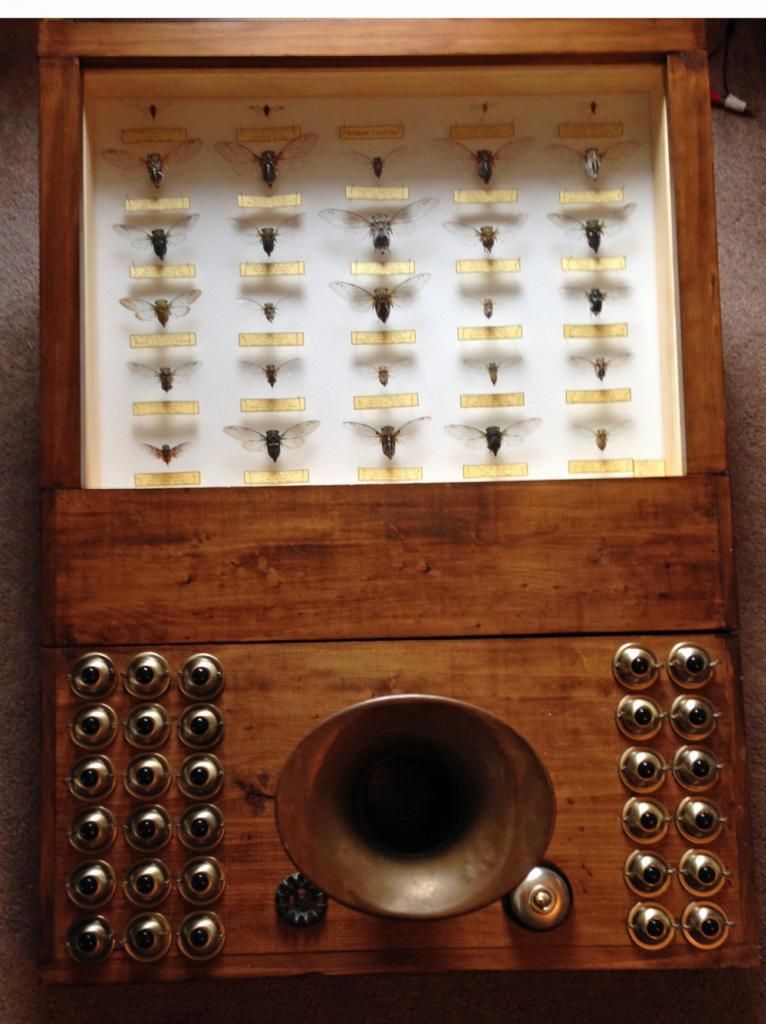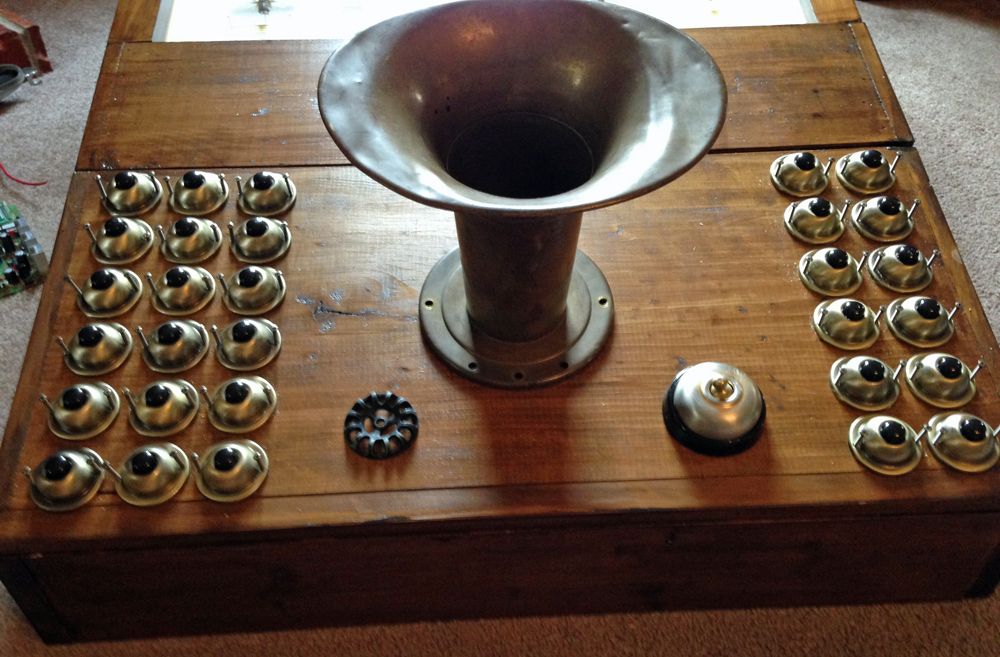 Nothing is totally screwed on or wired up yet. Each button will make the sound of one of the cicadas above. In the center is a speaker tube. To the right of the speaker is the power switch and to the left is the volume.